The tragedy happened at a property in a residential street – Parker Way – at 5.40pm on Thursday.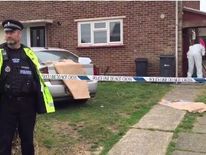 The boy was airlifted to hospital but died from his injuries, police said.
The dog has been seized by police and placed in kennels.
A 29-year-old woman has been arrested for allegedly allowing a dog to be dangerously out of control. She remains in custody.
Two police officers were today guarding the front of the house, which was cordoned off with blue and white tape.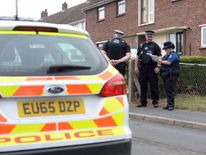 A silver car was parked in the driveway.
Phyllis Younger, who has lived in Parker Way for 58 years, said she heard screaming at around 5.45pm.
The 82-year-old told the Press Association the screaming "did not go on for long" and she was sure they were from a child.
"Now I know what the scream was, it is absolutely awful," she said, adding: "It was like someone was in pain, definitely – agonising screams.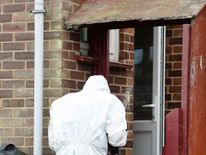 "It is terrible."
She said she thinks the screams came from outside, adding: "I don't think I would have heard it as clearly if it had been in the house."
Mother-of-five Lisa Smith, 43, who lives in Parker Way, said the family at the home "kept themselves to themselves".
She said the family had not lived in the street as long as her other neighbours.
"They're very private people to be fair," she said. "It's just terrible. I just feel so sorry for them."
An East of England Ambulance Service spokesman said two rapid response vehicles and an air ambulance attended the scene.
"A young child was treated for life-threatening injuries before being airlifted to Addenbrookes Hospital (in Cambridge)," a spokesman said.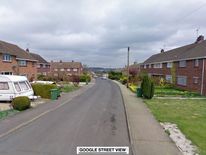 "Sadly despite the best efforts of everyone involved, the child died and our thoughts are with the family involved at this time."
James Cleverly, MP for Braintree, whose constituency includes Halstead, said: "It's a small town with a very strong sense of community.
"This will be a massive shock. It will be a body blow to the town.
"There's a huge sense of civic pride and when news like this happens in your local area it's a real shock."